Lulworth Cove
The legendary Frank McCowski (BCU Level 5 Coach)
Paddling below the Gadcliff.
Above pics from an overnight trip, March 2004.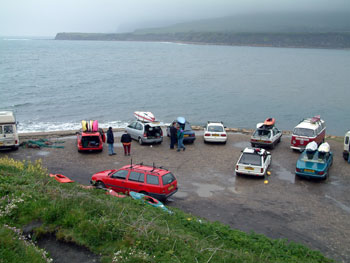 Kimmeridge Bay on a gloomy day, looking west from the carpark. Photo shows a surf contest (no surf).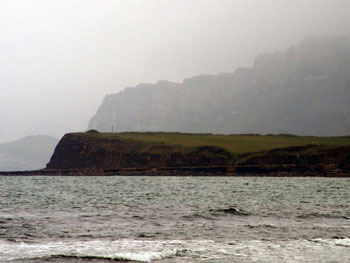 Looking across Kimmeridge Bay to Broad Bench reef and the Gadcliff behind.
Surfing at Kimmeridge
The Gadcliff seen from the carpark.