---
An Amorous Seal!
John Willacy - December 2004
(All pics & video © John Willacy)
Seen anything like this before? They don't get much closer. Once she got the hang of getting onboard there was no stopping her! We drifted around for an hour or so complete with seal, whenever she fell off she just clambered back up.
The pics were taken Sunday 12th Dec at Puffin Island, Anglesey. Somehow, she seemed to take a real shine to us!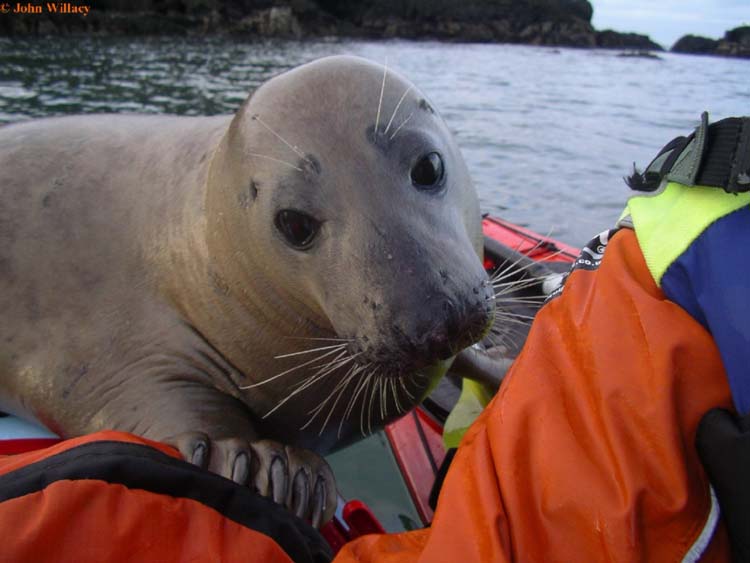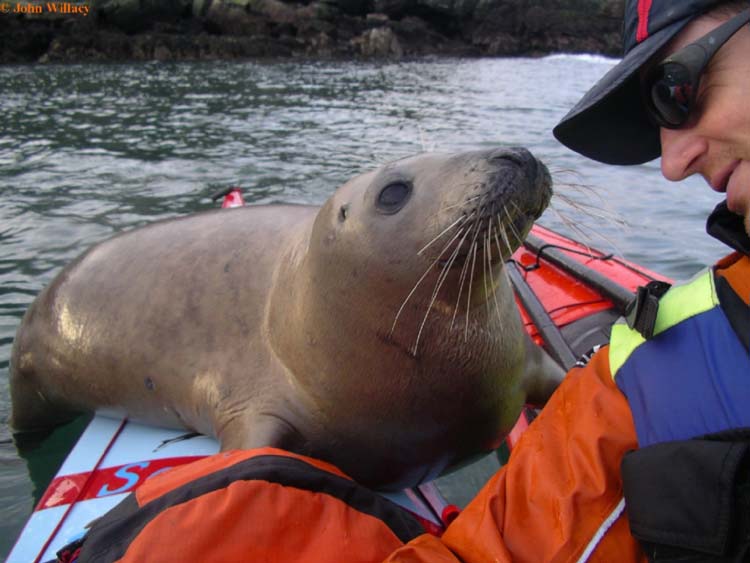 Click here for the full photo set.
QuickTime movies are here (these are biggish files - you'll need Broadband - probably not worth trying if you haven't got it!!) : movie 1 movie 2 movie 3 movie 4
If you don't have the Quicktime Player, click here to get it from DownLoad.com
Please note - The photos and videos within the folder "Amorous Seal" on UkSeaKayakGuidebook.co.uk remain the property of John Willacy. They are provided for personal use only.
These photos and/or videos are not be lent, hired, sold, published, placed on any form of internet or intranet or otherwise distributed/displayed in any way without the explicit permission of the owner.
No form of financial or other personal gain shall be made either directly or indirectly from the use of this material without explicit permission of the owner.
Please do not distribute these photos and/or videos without my permission.
Thank you.
John Willacy - willsbits2003@yahoo.co.uk

John Willacy - December 2004