---
Mink on a Mission
I was out on Loch Lomond in early September with a friend, heading for Luss from Balmaha. As we approached the SW end if Inchlonaig we saw a mink moving purposely along the shore, clearly on a mission. We followed him as he trotted along the beach, over a few rocks to the end where a little "to-ing and fro-ing" took place and it became very clear he was looking for the shortest crossing to the next island!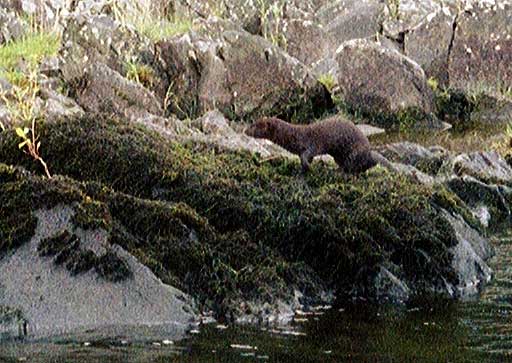 Despite being within a few feet of him, he took to the water in fine style and was last seen heading purposely for Inchonnachan. He was very sure indeed of where he wanted to go, no messing about for this mink.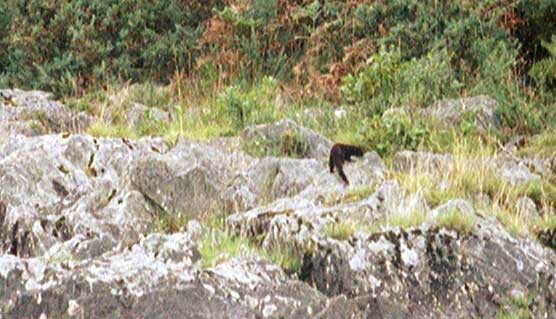 Should I have intercepted him and dealt a fatal blow? Perhaps - they do enormous damage to other wildlife, especially birds. I just couldn't bring myself to do it and left him to his paddle and carried on with ours.
Not an inconsiderable distance - must be nearly threequarters of a kilometre!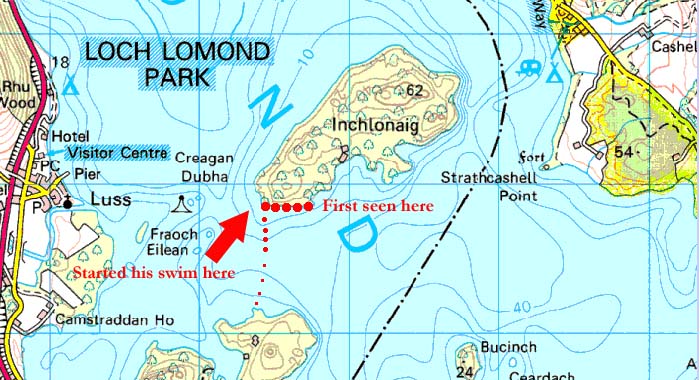 Mike Buckley - 2004
~ The UK Rivers Guidebook and UK Sea Kayak Guidebook Websites, the home of UK paddling on the Net ~
COMMUNITY TRIPS ALMANAC CONTRIBUTE BOOKS RIVERS
~ ~ ~