A "Skin on Frame" Greenland Kayak
Susan Ellcome - 2008
Sue Ellcome built herself this stunning "Skin on Frame" Greenland Kayak - Want to build one? Anders Thygesen is your man, although you'll need to go to Norway. Sue went to Vestfossen in the summer of 2006.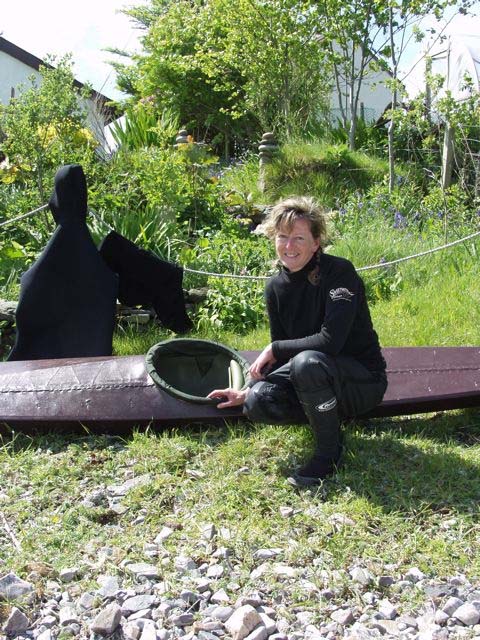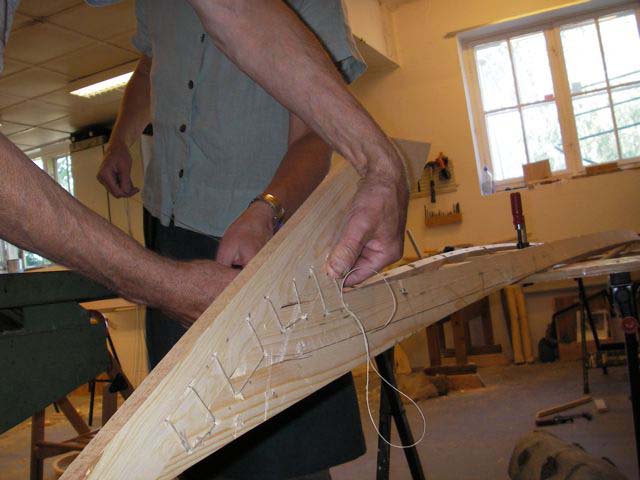 Building the stem - all lashed together.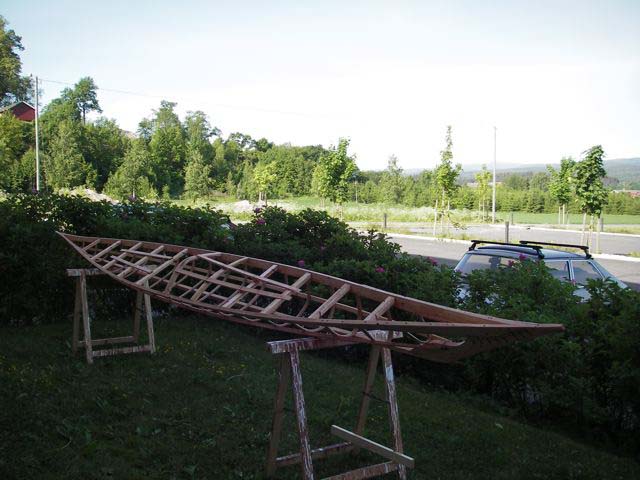 Completed frame, ready for covering with canvas.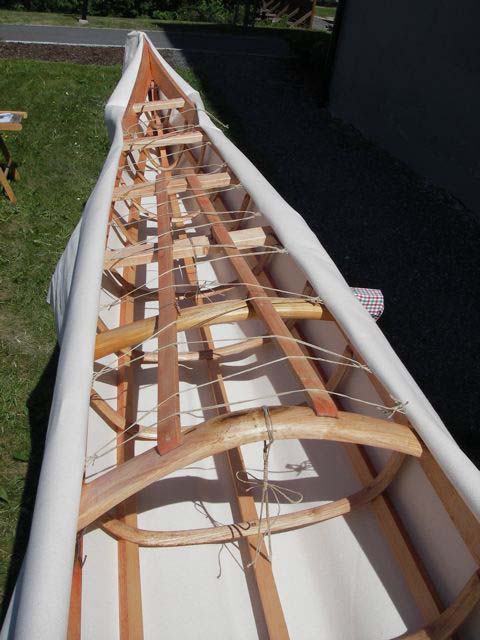 The start of the skinning process - beautiful woodwork.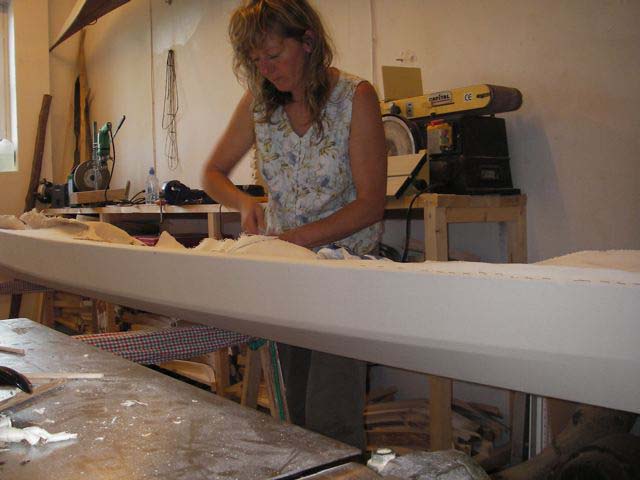 Sewing the deck.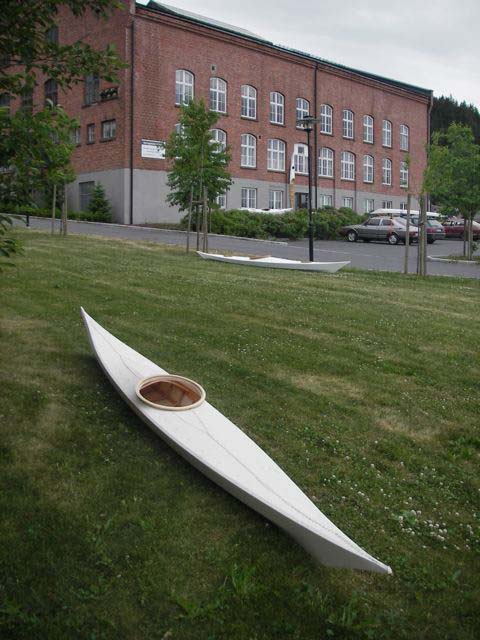 Complete and ready for sealing.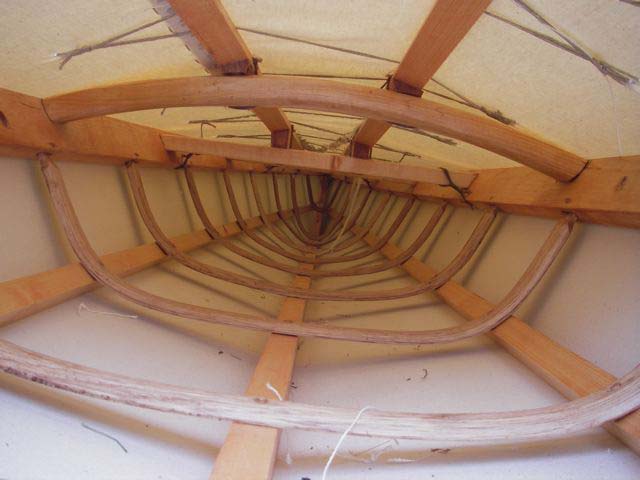 Internal view.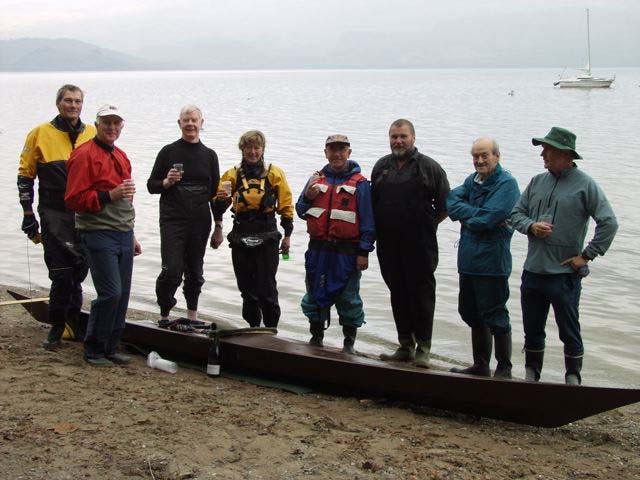 Launch day on Loch Lomond - some well known people in that photo!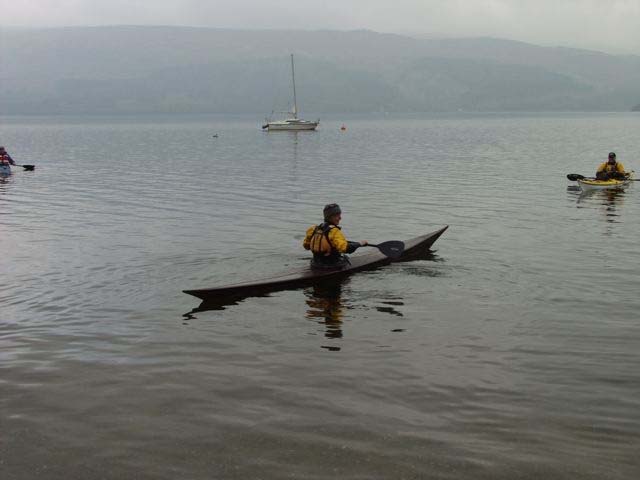 Other Resources
Greenland Kayaks - a .pdf with history.
Qajaq USA - superb US site dedicated to Greenland Kayaks - excellent regular downloadable newsletter, the MASIK.
Origins and use of the Inuit kayak - discussion, with links to a podcast by Duncan Winning and some history linking to todays popular designs.
Greenland Kayak design evolution - a brief comment from Hans Heupink's blog about seakayaking.
This article on Nordkapps also includes some references to Ken Taylor's Igdlorssuit Kayak.
Duncan Winning kindly provided an article on the history of the Greenland kayak, incorporating the "family tree" of some 43 different craft. There is also a very detailed history of the Greenland Kayak's importance to UK sea kayaking entitled "It's Inuit int.it?". A version of the article also appears in Sea Kayaker magazine.